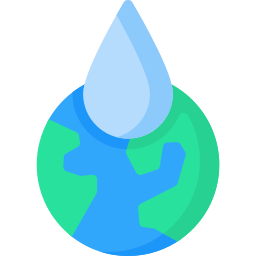 Food, Water and Health
Despite the rapid pace of technology in the country, a significant percentage of the medical and agricultural sector are still using old ineffective methods of operations. However, the new advancements in medical and agricultural technology are revolutionizing the way things are done.
By leveraging the immense opportunity innovation has to improve healthcare and agricultural services, we can help speed up the adoption of technological solutions in these sectors.
Lagos Market Water Project
Providing accessible clean water in Lagos markets
Challenge : Poor market hygiene is an intractable problem that has contributed to the spread of infectious diseases in Nigeria. According to the WHO, 73% of diarrhea and other stomach infections are caused by lack of access to water, sanitation and proper hygiene.
Markets, especially local food markets are often very dirty, unhygienic and without a structure to provide clean water. The use of contaminated water increases the risk of catching a water-borne disease. In 2017, a cholera outbreak caused majorly by the use of contaminated water infected over 5,000 people in Borno state.
Providing clean water for the traders in markets means being able to prevent exposure of the thousands of buyers that patronize them from countless diseases. With only 26.5% of the population having access to improved clean water resources, providing accessible clean water in Lagos markets especially in abattoirs and consumable item stalls will help protect the health of many Nigerians.
Markathon
Challenge: Help traders in the market find solutions that will help them keep hygiene while trading with people so as to prevent the spread of coronavirus.
Acorn Innovation Lab is organizing a 3-day hackathon aimed at creating technology-based solutions to help traders keep hygiene while trading.
Date:
Prizes
1st Prize:
2nd Prize:
3rd Prize:
Are you an entrepreneur, developer, engineer or you've got an idea on how best to solve the challenge?